The big terace in front of the church is ompletly free and the walk up and down is real fun. Defnetly one of the places you should not miss. If I come back I might write my articles up here overlooking this large city full of life.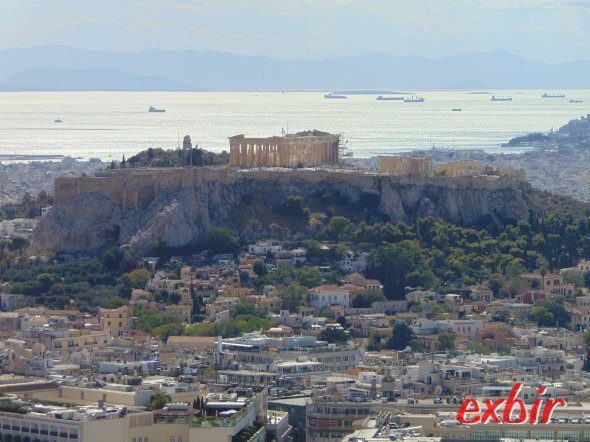 Viev on the Acropolis and Plakka and the ocean in the abckground in the early afternoon.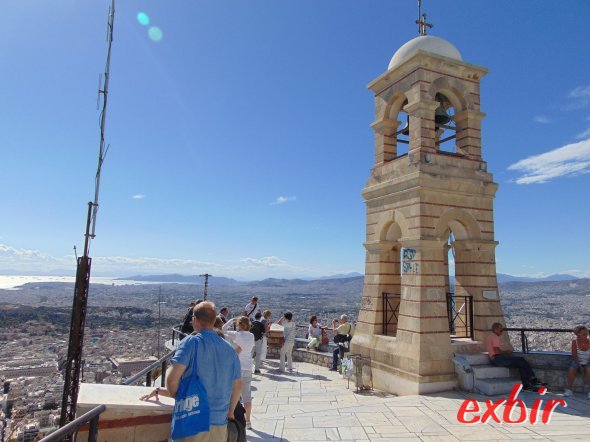 Viewing terrace on the Lycabettus mountain.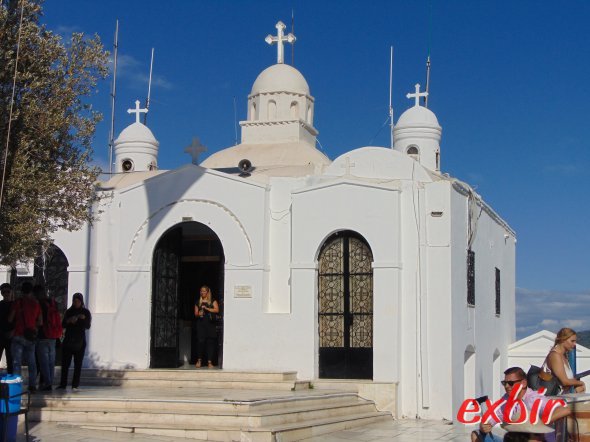 A small church is fitted on the highest point of Athens.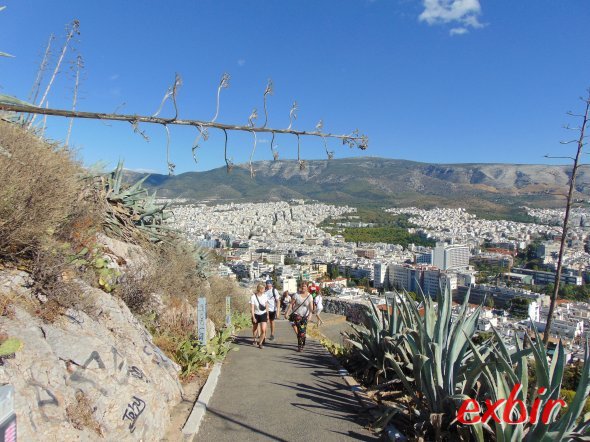 The walk up through nice southern landscape with many breathtaking views on your way.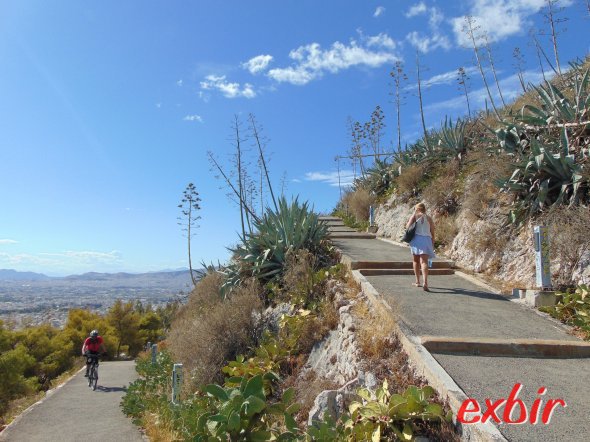 Walking up the Lykabettus.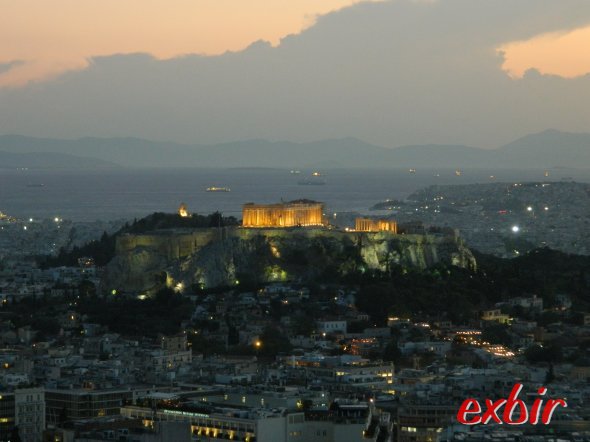 The dusk is omming. Photo from half the way up the Lykabettus. There is no light on the footway to the top, so better take a flashlight if you want to see sunset from the best position. Sorry for the bad picture quality but I don ´t have money at the moment for a normal camera who takes aceptable pictures in this light conditions. If you want to support my travels and help me with getting a better camera and better pictures for you use and recommend this blog and try the advertising and support my travel-journey. Every support and recomandation makes a difference.
Some more important informations: You can reach the top by walking from University area, from Omonia or Syntagma or Evangelismos. Just always walk up through a residential area and you will come to the mountain. There are many walkways up. There is also a small cable car, but the walk through the nice southern woods is so ncie that I highly recommend it.