The hostel has a really unique common area in "Space" or starship style with chairs and sofas wich look like from a science fiction movie, a great lighning concept and for sure: Many lighten stars. But its not only this unique style: The hostel is also topp in all other points: The rooms are super clean. They provide modern lockers wich are connected to your room key. The beds have curtains, so if you like your privay- you can get it. If you wanna talk to other – you can do so.
But thats really the only not perfect point I could think off: And: The bathrooms are modern, and well equiped: They do also provide soap, shampoo and shwower gel in every shower. Exellent WiFi through house and computers for guests are served. For meeting other or relax - you can enjoy the ncie common area. Stuff speaks perfect English and is really helpfull with sightseeing tipps. They also offer some common activitys like a night market visit for free. And when its aining – and thats superb – they do provide all guests with free umbrellas. Luggage storage after check-out is free. They do really care about there guests. You can book this hostel via Agoda - and earn Air Berlin Top-Bonus miles or Delta SkyMiles or British Airways Avios for your stay. See the hostel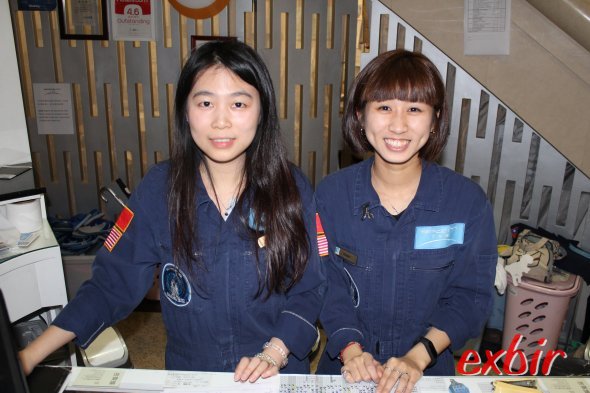 The space girls" welcome you guests in this unique hostel All stuff member wear space uniforms.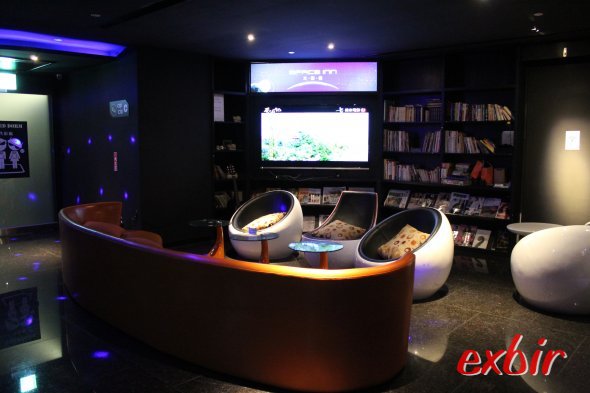 You can also watch TV or read a ook from there library while sitting in futuristique chairs.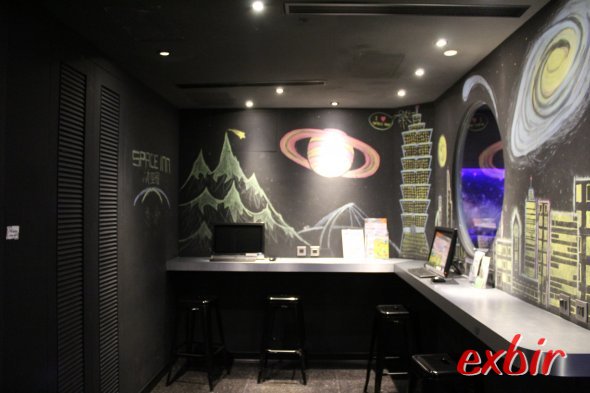 Computers for guests are provided. The use is for free.