It´s defnetly one of the most laid back and social hostels I´ve been. Its managed by a very young owner with a big backpacker-heart. She knows exactly what travellers need and creates scuh a positive atmosphere. She also offers work for stay for longterm backpackers. So there are no people who see it as business and come to a working place. Its a place from backpacker for backpacker.
Due to many common activitys its easy to get in contact to other travellers and have a great time. The hostel offer Paddling-Lesson, Surf-Lessons, and organize also tripps to the beach or the close by Austrlia Zoo - and everything (exept from entry fees of attractions) for free. Its nearly a kind of backpacker-event-ressort.
There is also a pool and goals if you wanna play waterball. You can rent bikes or surfbords for free. There is also a common kitchen, free breakfast, free WiFi.
The location is also great, just minutes walking from the river and the brackwater canals, with beautiful houses and villas where you can enjoy Stand Up paddling in calm brackwater. Just five minutes to the cute small ahrbour front with the Sea-World. And just ten minutes to a really nice typical Queensland soft sandy beach. A shopping center with some food options is justa rround the corner. A cheap coles super-market also in walking distance and the bus to the train station for Brisbane is just in front the door.
Oh - just to make sure - the rooms are also very comfy with comfy beds, lockers and and a ensuite bathroom. Not only the fun stuff is great - also the basic is great. Nearly forgot about the fact that its a hostel and not a fun place ;-)
You can book this hostel from arround 20€ per night - wich is a great value for money and cheap for australian standarts. I originally booked one night and stayed four - and I was so sad because I had to leave this exiting fun-place to catch a flight to New Zealand from Brisbane.
Buchbar ist das Hostel übrigens bei
Booking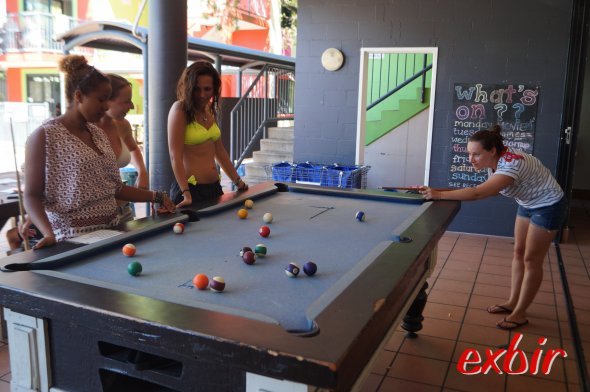 The common area of the Backapckers.
Sunset at the beach of Mooloolaba.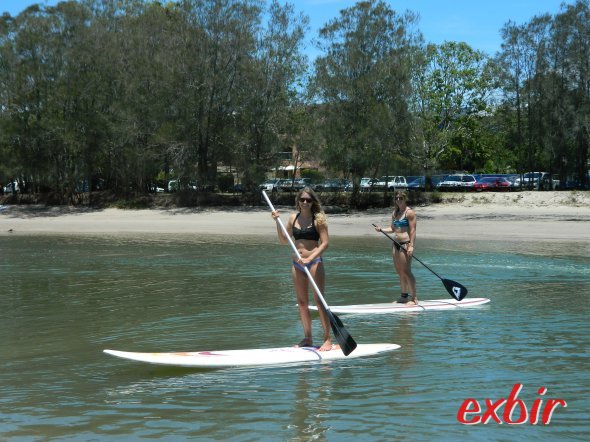 Amazing - every morning the hostel offers free Stand-Up-Paddle lessons. For me it was the first time - so I fall in the water - like most other first-time paddlers,too.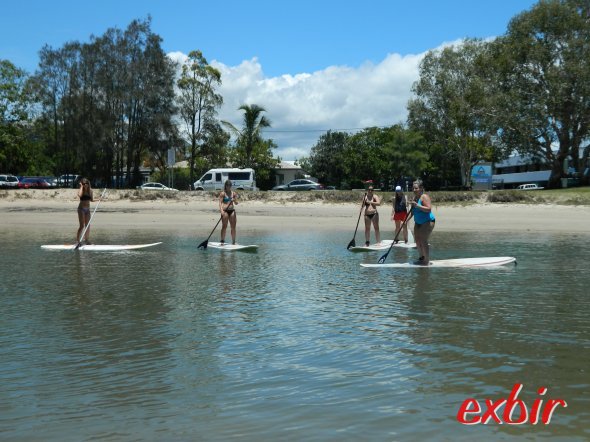 This was our paddle group.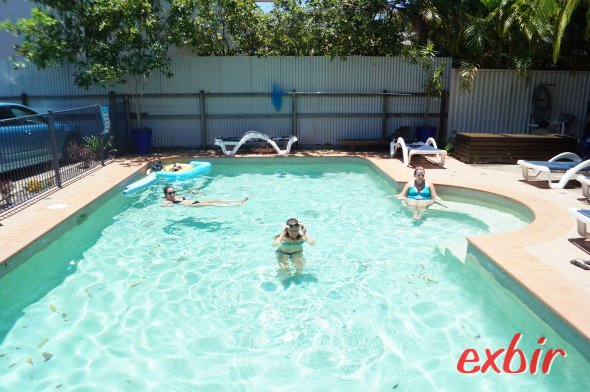 Enjoing the "Sunshine" Coast and relax in the pool after the paddle lessons.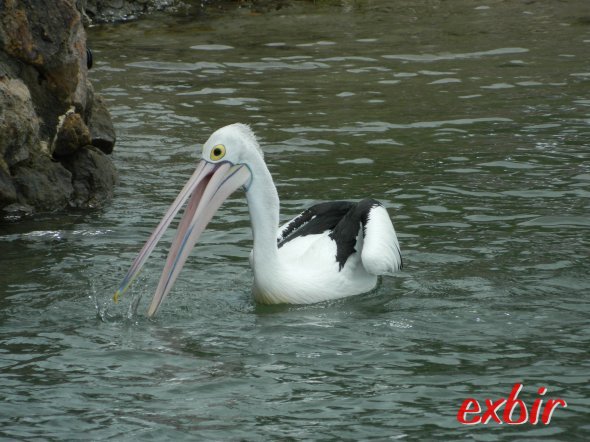 EHe is not a guest in the hostel - but at the small canal nearby.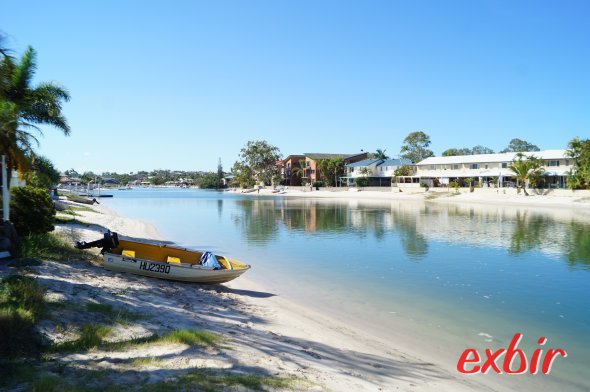 Beuatiful scenery arround the hostel - in this scenic landscape we learned paddling.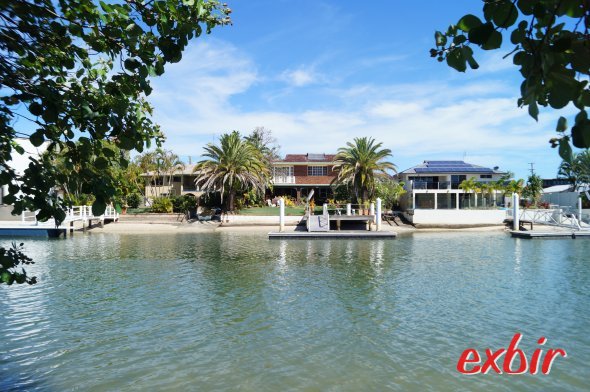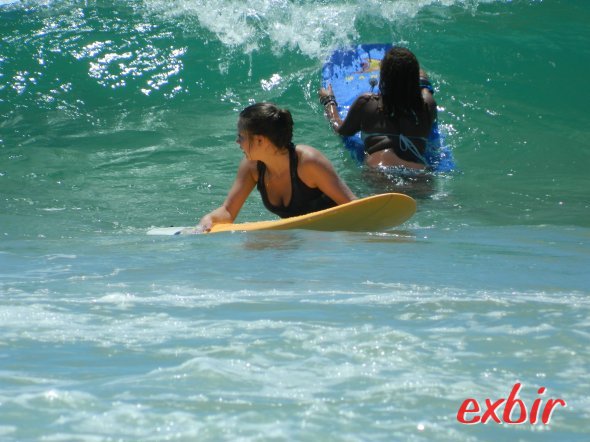 You never on a baord? So you are defnetly not a Aussi... No worrys. The hostel offers surf lessons. For free.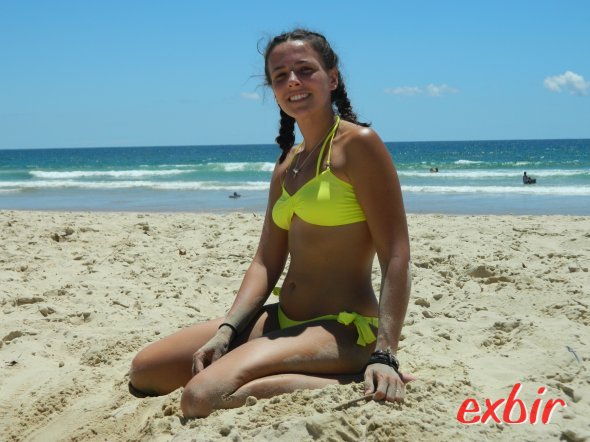 Once per week there is the "beach day" where the hostel arangs a transfer to one of the beautiful soft sandy Queensland beaches arround the famous Sunhsine Coast. Oh yeah - its for free. And if you lucky you meet great Backpacker-Girls.... ;-)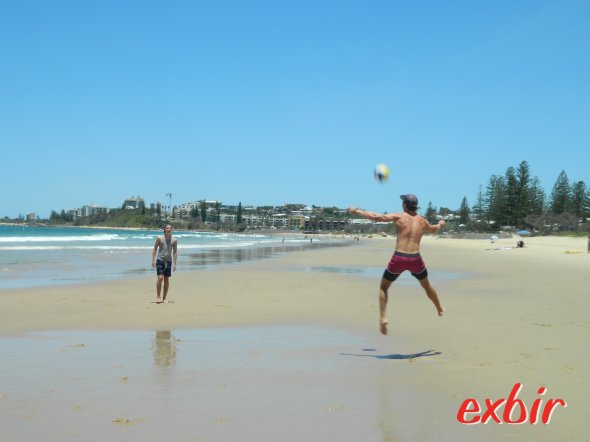 Playing football during the beach day. Loved it. Sun, blue skies, perfect wheather, and football.