Wednesday, 11 January 2017 19:41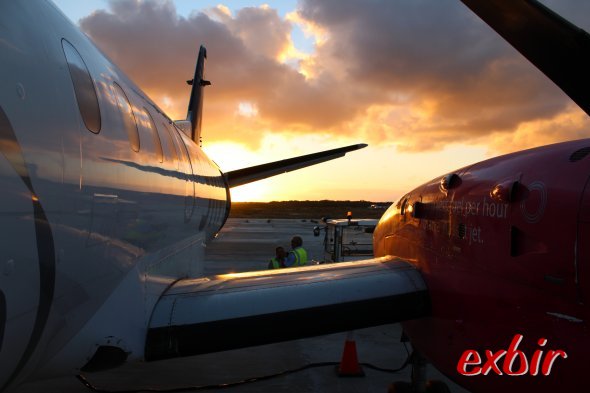 My last sunset in Cuba: With the sunset it was time to leave cuba and and continuing travelling. Silver Airways flight 111 took me from Cayo Coco to Ft. Lauderdale. My first Saab 340B flight after many years. And another new airline.
As there have been just 9 passengers booked and only 7 flown the plane was pretty empty. We had a beautful long sunset during the short cross over the Street of Florida. But its really not understandable that an expensive airline like Silver does not serve anything else then water on international flights.