Saturday, 15 October 2016 16:04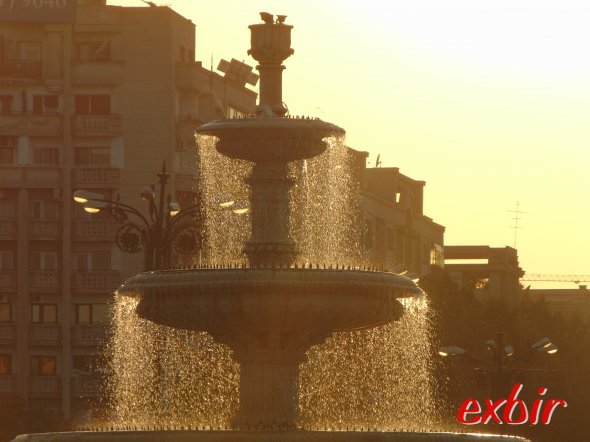 You just arrived in Bucharest? Or you have been a while but need some historic facts to understand the city better? I´ve had been in Buchahrest more then five times before I took this tour: And it was still interesting and came up with many new facts and was really fun: Our Guide Vlad did a good job and very entertaining tour.
The tour starts at the clock at Uniri Square, oposite the big fountain on Uniri Boulevard everyday at 10:30 and 18:00 (winter 15:00) and is completly free: If you like and have some spare coins - you can tipp the guide. But there is no need to do so. But remember: If you would be the guide: Even you love what you do - you would be happy if you could take some money home for two hours of work.
The tour includes facts about the political systems, the revolution in 1989, Caucescu´s last days and the need of the romanians before the revolutio. But also about the struggle in the early 90th after revolution wich you can not really imagine if you see modern Bucharest nowdays. The guides do show many pictures to visualize.
Also you visit the major sights of old-town and the Boulevard and ge to know some funny storys wich really happened: Do you know who took the first official speech form the balcony at the palast of the people? Guess?
It was Michael Jackson. And his first words have been unlukily: "Hallo Budapest". This and many other interesting and fun facts you will get known at this really recomandable tour.

Please check times here